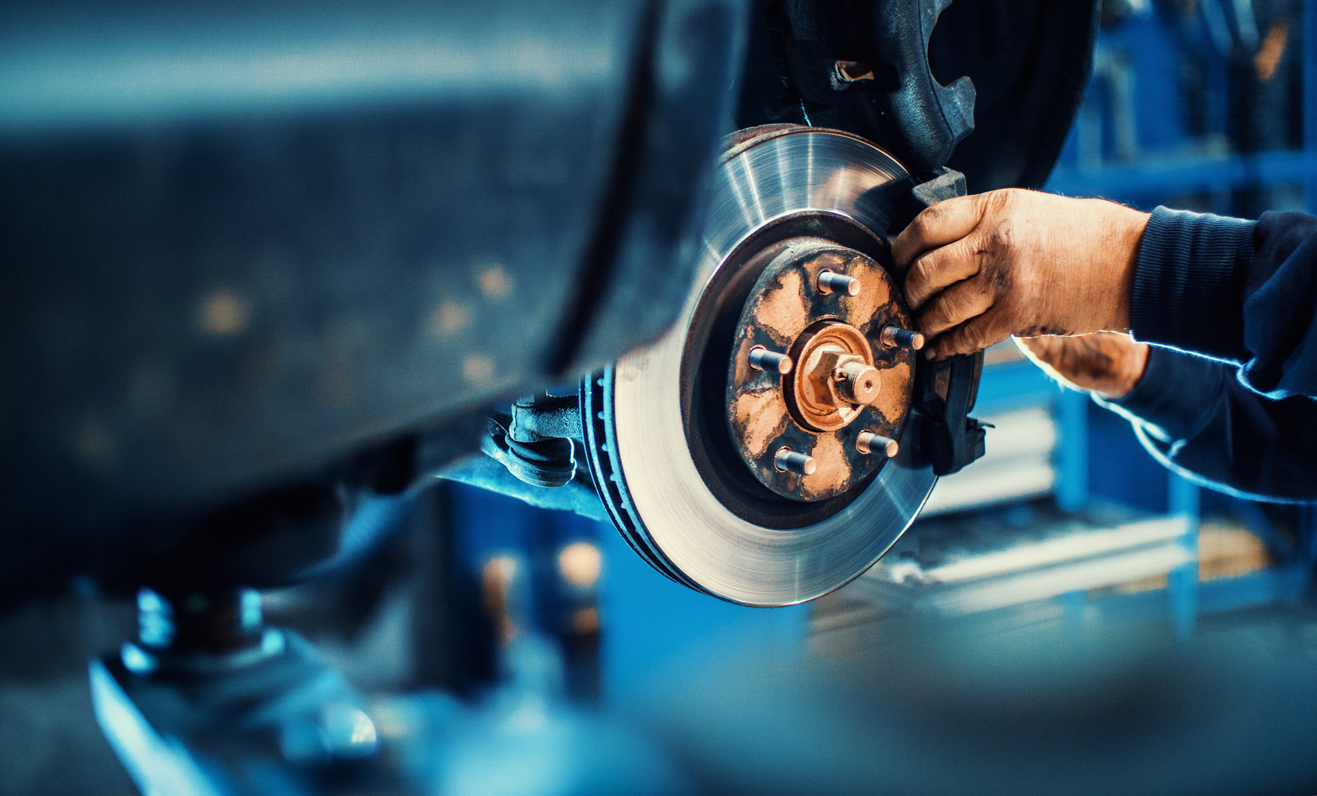 Expert Brake Service in Lynchburg, VA
We know that you're on the road a lot. Whether you're traveling to and from Blacksburg or you're visiting your friends in Charlottesville, safety is always a priority for drivers. A crucial part of your automobile? The brakes, of course. From weather elements to 5 o'clock traffic, it's important to be able to stop on a dime. Without top-quality brakes, you're placing your life, and others, in danger.
That's why we suggest that you visit
KIA of Lynchburg
if you notice a problem with your brakes. At our dealership, we know just how important it is to keep your automobile performing at its best. Our trustworthy employees in our  
service center
will give you service you can count on. 
Do Your Brakes Need Service?
If you have a headache, you might simply take some medicine and hope it goes away. If, however, you start showing other signs of a sickness such as fever, chills, nausea, and so on, it might be time for you to go to the doctor. Although this situation is similar to when it comes time for you to receive service on the brakes in your car, it's also very different. Drivers must not wait until they experience countless warning signs. Waiting could be potentially life shattering - not only for you and your passengers, but for others on the road as well. 
Some of the warning signs to look out for include:
Slow to Stop
Vibrating
Squealing
Pressure Change
Shaking
Delayed Response Time
Screeching
The second your brakes start sounding odd or the pressure required for you to slow or stop seems a little off, it's time for you to take these issues seriously. If you experience any of these warning signs, don't hesitate to stop by our dealership. Here, you can visit our service department where our trained technicians will work quickly to find the problem. Our team has years' worth of experience servicing and maintaining a wide array of makes and models. You're in good hands when you choose us. 
We understand that maintenance on a vehicle can be time-consuming. That's why we offer you the ability to  
schedule an appointment
ahead of time. This helps you choose the date and time that's most convenient for you. On top of that, we also offer several deals and specials such as our  
service and parts specials
. Don't let a repair cost an arm and a leg. Come see us! 
Schedule Brake Service at KIA of Lynchburg
Whether you're hearing strange noises coming from your brakes or you have a gut feeling that something might be wrong with them, we'll be more than happy to take a look for you. Safety is of the utmost importance and we want our customers to feel both safe and comfortable behind the wheel. 
We are  
conveniently located
at 3400 Old Forest Road, Lynchburg, VA 24501, which means if you live in Rustburg, Stonewall, Amherst, or any of the surrounding areas, you're only a short drive away. Once you arrive, our well-trained team members will gladly fill you in on our specials, show you around our dealership, and perform top-quality brake service on your automobile. We look forward to seeing you soon and helping your ride become the best it can be.