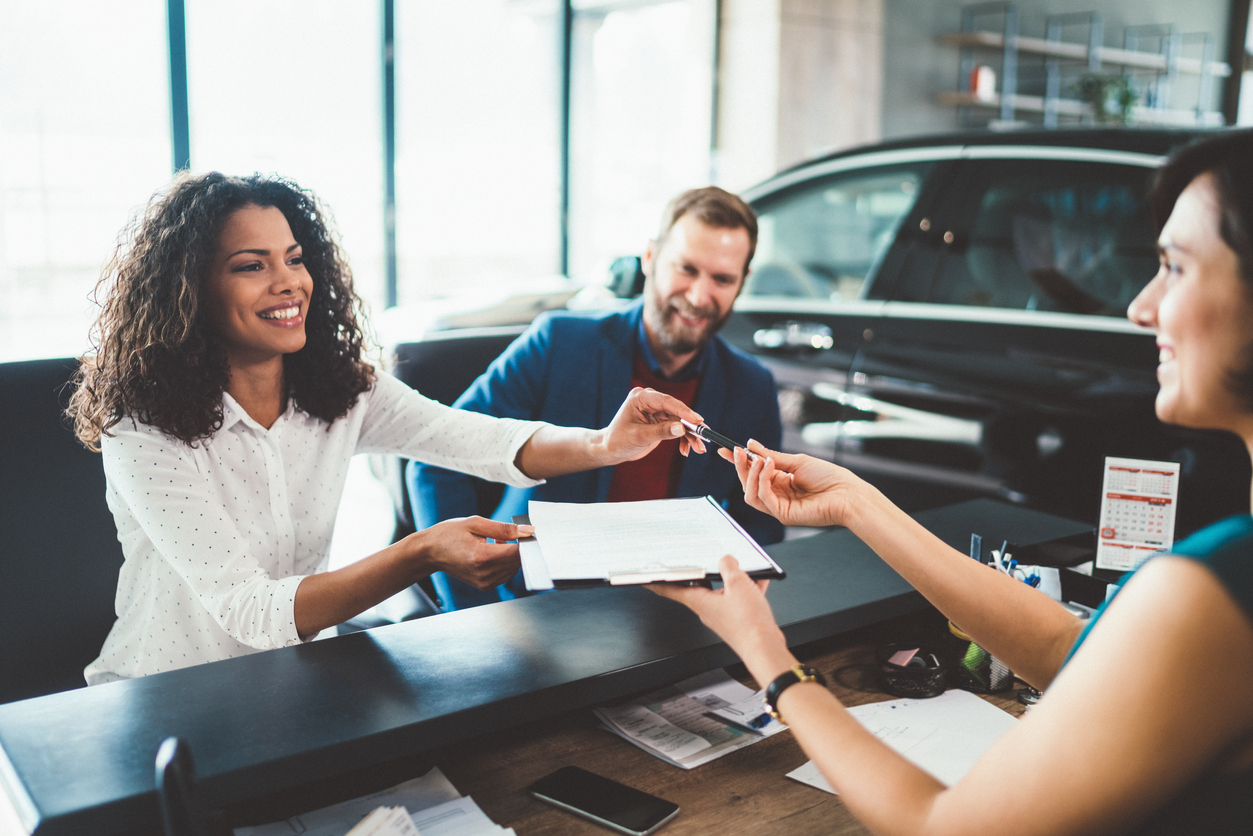 Kia Lease Offers in Lynchburg, VA
You have your eye on a new Kia but you are not sure how to proceed. Should you lease or buy your next vehicle? Leasing has benefits that you will not get if you finance a Kia. From saving money to an easier trade-in, there are lots of great reasons to lease a Kia in Lynchburg, VA.
There's another reason to consider, too. You can grab one of the new Kia lease deals from Kia of Lynchburg. Our Kia lease specials in Lynchburg, VA, make driving off in a new Kia more affordable than ever.
Should You Lease Your Next Vehicle?
Are you considering one of the new Kia lease deals in Lynchburg, VA? First, take a moment to learn more about leasing a Kia.
When you lease a vehicle, you will not own it when the term is up. Instead, you will turn it back into the dealership. Because you are not actually buying the vehicle, the payments are generally much smaller than with financing. You can save even more when you get one of the Kia lease offers in Lynchburg, VA, from Kia of Lynchburg. We can help you secure a great deal so you can easily afford to drive a new Kia.
Lease terms are also typically shorter than financing terms are. The average lease term is 24-36 months, while many people finance vehicles for 60-72 months. If you like to stay on top of the trends and get the latest and greatest vehicle, leasing makes sense. Since you can upgrade at the end of your term, you will not have to wait years to get a new vehicle.
Upgrading is also easier when you have a lease. You just need to bring your vehicle back to Kia of Lynchburg and pick another one when your lease expires. Then, you can sign the new lease paperwork and be on your way. That is quite a bit easier than trading in your vehicle or searching for a third-party buyer.
You do need to consider customizations before you lease a Kia in Lynchburg, VA. If you prefer custom accessories and features, financing a vehicle might be the right choice. The team at Kia of Lynchburg can go over your options and help you decide.
Head over to Kia of Lynchburg to explore our car lease offers in Lynchburg, VA.
Buy or Lease from Kia of Lynchburg
If you are looking for lease specials in Lynchburg, VA, Kia of Lynchburg has you covered. Browse our online inventory or contact us for more information. When you are ready, stop by our conveniently located dealership. We'll be standing by, waiting for you!