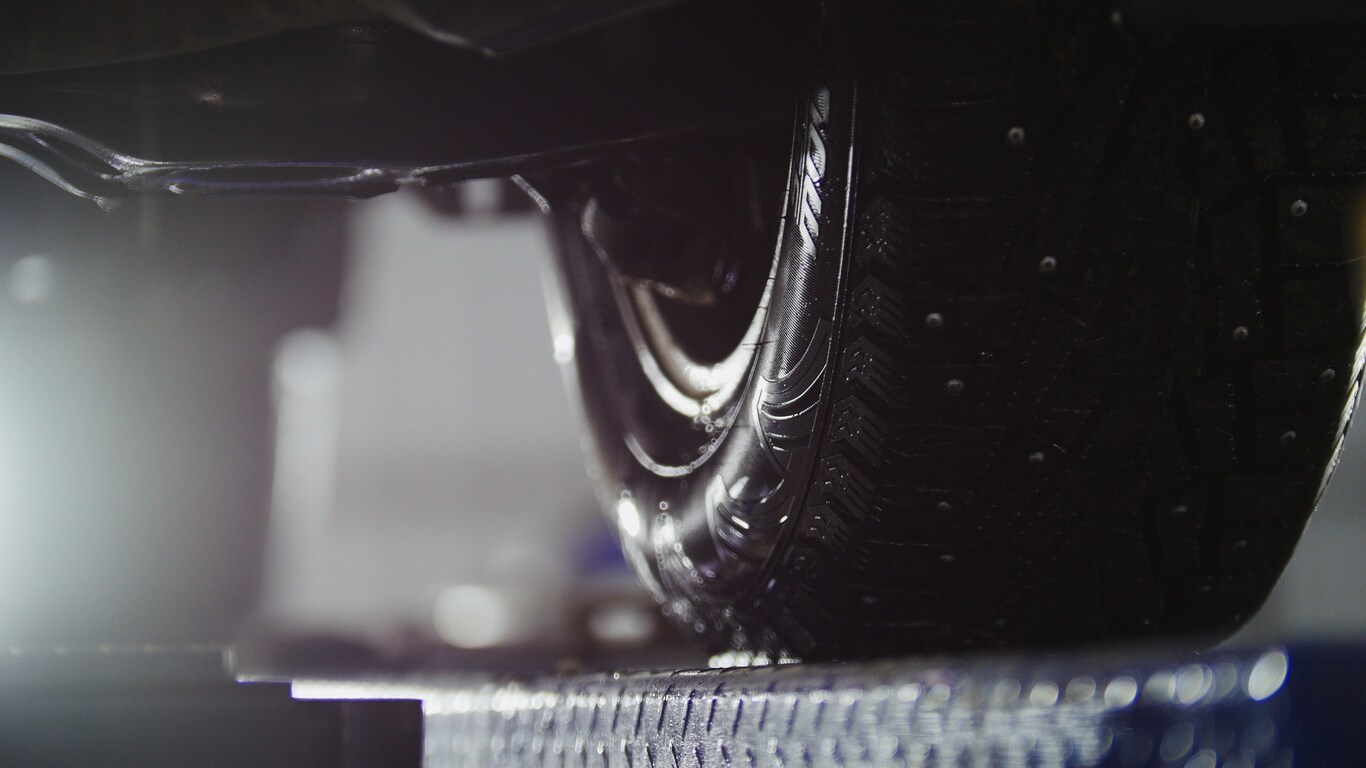 Tire Alignment Service in Lynchburg, VA
If you're like many drivers, you're not clear on exactly just what tire alignment service is. You would think that it involves an adjustment to your vehicle's tires, but, strangely enough, that's not the case. Tire alignment is actually an adjustment to your suspension system.
Regular travel on the highways and byways of Virginia will inevitably take you across some rough road conditions, the occasional pothole or speed bump. The jarring that results can shift your vehicle's suspension system out of proper alignment, which can lead to excess strain on your tires and other issues if you don't get the system realigned.
Fortunately for drivers in and around Lynchburg, Roanoke, and Appomattox, VA, there is a full-service auto care facility right around the corner that can perform a quick and easy tire alignment for you without charging an arm and a leg. It's KIA of Lynchburg, where our service professionals are skilled at working on vehicles of all kinds, from all different brands.
Whatever excuses you fall back on for letting automotive service slide, they won't be necessary at KIA of Lynchburg. We make it so convenient, quick, and budget-friendly to take care of your vehicle, you'll wish you'd found us sooner!
How Do You Know If Your Car Needs Alignment Service?
The same rule of thumb applies to any potential mechanical problem. If you sense that something may be wrong, get it checked out by a service technician. At the very least, they can give you the all-clear and set your mind at ease. But if there is an issue that they can fix on the spot, you can get your car back to peak performance and know you're doing your part to maximize its life span.
That said, you can get an idea of whether or not your suspension system is out of whack by checking for a couple of signs and symptoms that are common indicators. The first is when your vehicle pulls to the right or left when you're driving straight ahead. And the second is if you detect uneven tread wear on your tires.
If you continue driving your car without getting the suspension adjusted, you run the risk of damaging your tires and causing other damage that could easily be prevented with this simple service at KIA of Lynchburg.
Why Should You Schedule Alignment Service at KIA of Lynchburg?
Whatever your service need - tire alignment, brake repair, parts replacement, oil change - we can take care of it for you and get your vehicle back on track. At KIA of Lynchburg, we value your time and your money, so you can count on efficient service that is also affordable - especially when you take advantage of our valuable service specials. Schedule service today and then head to your one-stop auto care shop, KIA of Lynchburg.